Controlling the Flow –
Team members confirm that prescribed pathways through the PDC's common areas comply with social distancing requirements.
So, you think life is challenging where you live right now? Imagine if you were in Puerto Rico.
In 2017, this small Caribbean island was hit hard by Hurricane Maria. Last summer, its governor resigned after mass protests by a sizable swath of its 3.2 million residents. In January, it was rocked by its first earthquakes in over a century.
And then COVID-19 happened.
Dan Swartz doesn't have to imagine what that series of setbacks must be like. As vice president and general manager of Toyota de Puerto Rico (TdPR), he's been right there in the middle of it all. When it comes to the pandemic, he still is.
"We have been through a lot here," says Swartz, who's spent the bulk of his 30 years with Toyota in the field — including the past two in San Juan. "But I can't tell you how proud I am of our team members. The people here are super resilient. Everyone is super positive."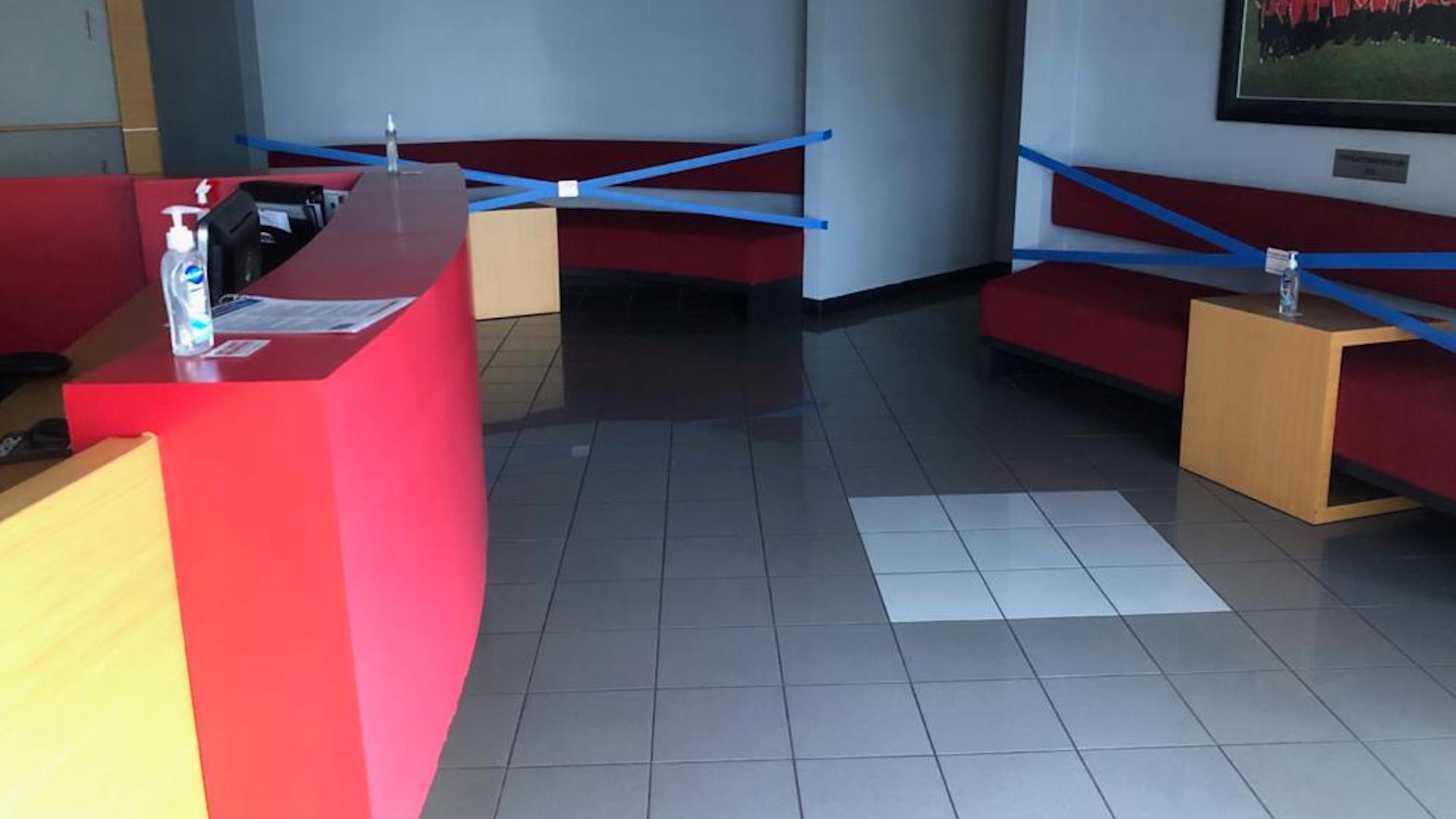 New Normal – When the lockdown ends, visitors to the headquarters will need to adapt to strict social distancing protocols.
A Strict Lockdown
Puerto Rico went into a strict lockdown on March 16. Citizens could only leave their home to buy groceries, pick up prescriptions, refuel their vehicles or see their doctors — and only between 5 a.m.-7 p.m.
Operations at TdPR ground to a complete halt. Their 23 dealers, excluding two on the U.S. Virgin Islands , were not considered essential business. No vehicles sales. No vehicle service. About three weeks in, the government allowed the dealerships to resume maintenance and repair work on their customers' vehicles, but only on Wednesdays and Thursdays. Only very recently were they permitted to expand operations to Monday-Friday.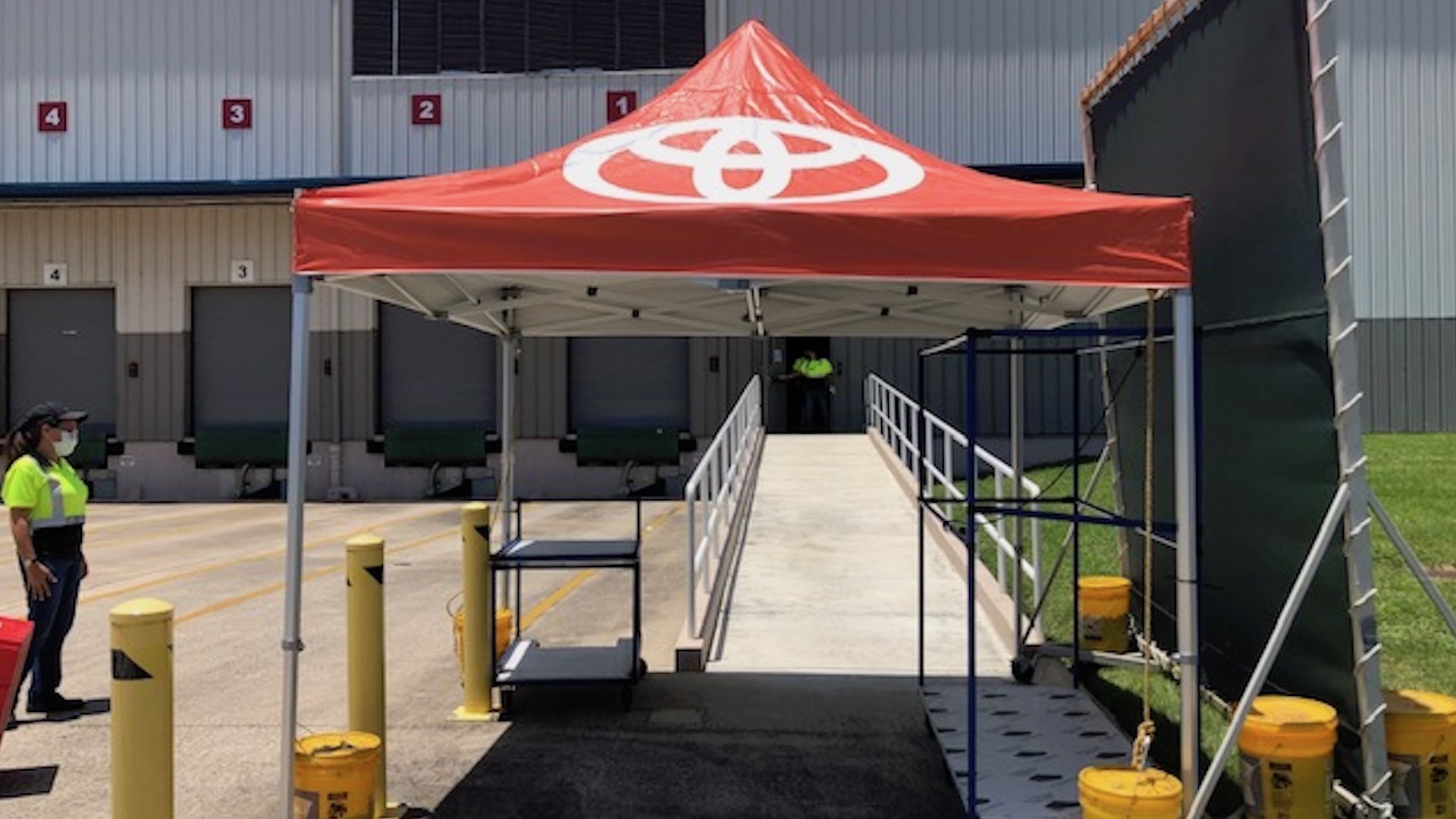 Creative Solution – TdPR's Parts Distribution Center set up this temporary will call area where dealers can claim their parts orders with a minimum of human interaction.
Swartz says TdPR's Parts Distribution Center (PDC) has rolled with the punches. To support dealers as they gradually ramped back up to speed, the PDC came up with a hands-free way to make parts available via will call. Fortunately, the island is only 100 miles long and 35 miles wide so the dealers could make the journey to and from the PDC. And they instituted social distancing protocols within the facility to help protect the health and safety of the more than 50 team members who work there.

The Quiet Storm – Toyota de Puerto Rico's headquarters are mostly vacant now as team members continue to work from home. COVID-19 is just the latest in a series of challenges that have put their resiliency to the test.
'Best Ideas' Teams
Meanwhile, the 75 team members who comprise what Swartz calls "a mini Toyota Motor North America — including Toyota Credit de Puerto Rico, a subsidiary of Toyota Financial Services — have been working from home, trying to come up with creative ways to keep things moving forward.
One example: the formation of a "best ideas" team within each department.
"They've already come up with more than 50 ideas," says Swartz. "For instance, we supported a local company — Tredé — to buy additional 3D printing machines to increase their face shield production. They've produced about 10,000 of them. We also assembled a group of Lexus Masters — in areas such as golf, fashion, design and food — who offer tips to people online. This 'best ideas' initiative is making a difference now. But I think it's something that will continue to help us in the future."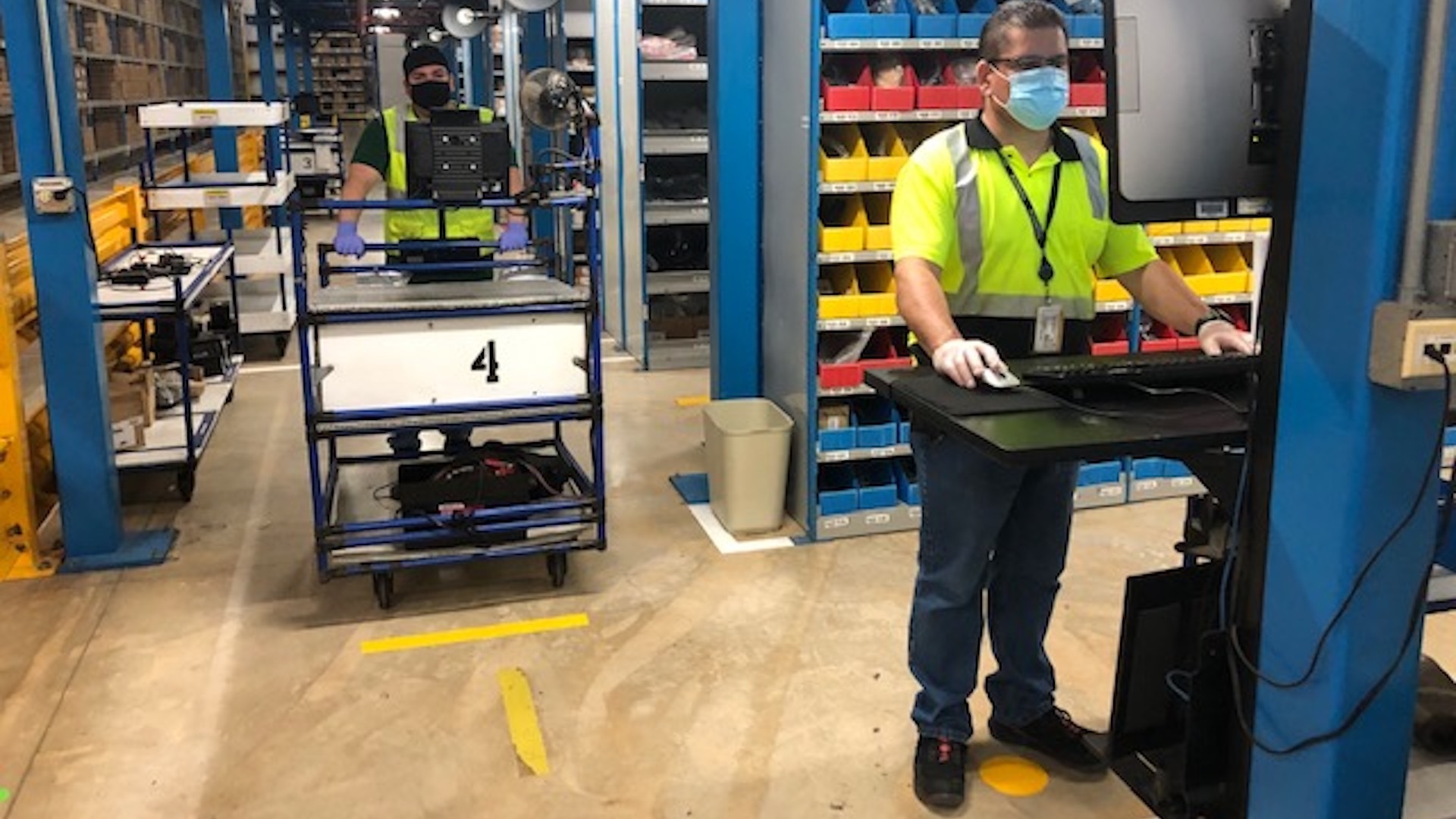 Buffer Zones – After an initial lockdown, the PDC was able to gradually resume operations — in part due to fundamental changes in the way it conducts its daily business.
Swartz is confident TdPR will emerge even stronger from this challenge, just as it has in the aftermath of all those that preceded it. It certainly doesn't hurt that Toyota is the No. 1 auto brand in Puerto Rico with more than 30 percent share of the market, which is one of the highest market share totals in the world outside of Japan. And that it's the island's second-most recognized brand overall, trailing only Goya Foods. That customer loyalty will likely prove pivotal over the long haul.
So, too, will the collective contributions of TdPR's team members.
"Our people are communicating really well with each other right now," says Swartz. "If someone's not busy with what they normally do, they raise their hand and help someone else out. As they step out of their comfort zone, they're realizing they can do more than they thought they could. It's wonderful to see. The Toyota culture and the Puerto Rico culture are both very strong. We will get through this."
By Dan Miller