How is COVID-19 changing the way Toyota dealerships do business?
When it comes to making it easier for customers to purchase vehicles online, the pandemic appears to be shifting the retail environment into high gear.
"We were already headed in this direction," says Russ Mobley, sales administration manager at San Francisco Toyota. "The current situation is just getting us there a whole lot faster."
And the tool that's helping them ramp up to speed so quickly? That would be SmartPath. Toyota Motor North America (TMNA) began developing this comprehensive approach to an integrated online/offline sales process in 2014 and pilot tested it at a handful of dealerships in 2019.
San Francisco Toyota was among the early adopters, coming on board in December. Bolstered by TMNA's extensive training and support, the dealership enjoyed record sales in January and February.
Then the pandemic and the resulting shelter-at-home orders took hold.
"Since then, our sales have been off by about 75 percent," says General Manager Doug Donnellan. "But we're fortunate that we'd already fully embraced SmartPath before all of this happened. Right now, it's just about the only way to sell a car."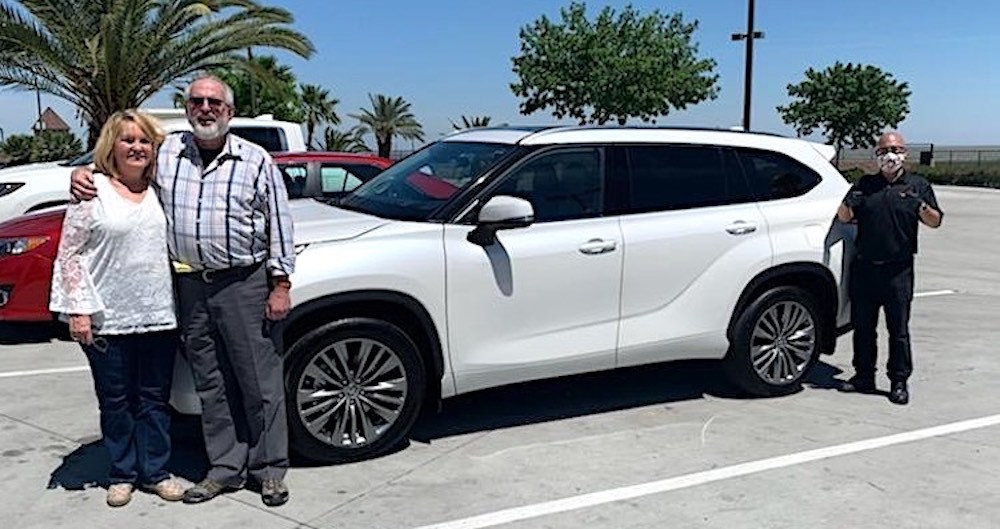 Remote Delivery -- In keeping with COVID-19 social distancing guidelines, San Francisco Toyota is delivering vehicles to wherever it is most convenient for customers.
Giving the Customer Control
That's because SmartPath allows customers to walk through virtually every step in the sales process, well, virtually. They can search for a specific vehicle in a dealership's inventory, receive a price, get an estimate of the value of their trade-in vehicle, apply for financing, calculate monthly payments and more — all from the confines of their home via their computer or mobile devices.
Customers can also use the system to ask and get answers to important "what if?" questions. For instance, what would their monthly payments be if they modified the terms of the loan? What if, instead, they opted for a lease? Or, going further, what if they chose a vehicle grade with more features or added a few accessories?
Simply put, SmartPath puts the customer in control. That's huge, especially at a time when life is feeling increasingly chaotic.
"The key to this is letting the customer experiment with the tool until they get to a place where they feel comfortable with the deal," says Edwin Tan, general sales manager at San Francisco Toyota. "There's a simplicity and transparency to it that resonates with customers."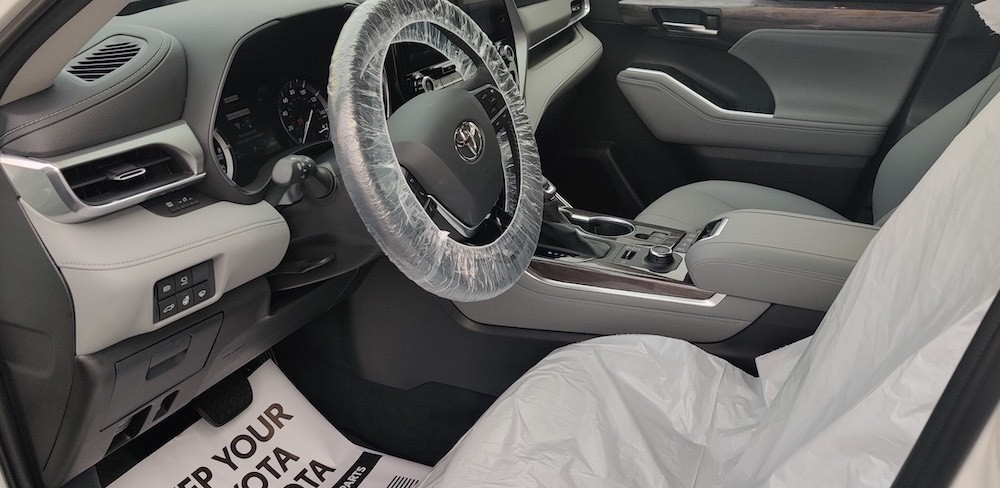 Precautionary Measures -- Here's an example of how the pandemic has changed the way San Francisco prepares its vehicles for test drives and deliveries.
There's No Place Like Home
Still, SmartPath can't navigate every twist and turn on the road to a purchase. After all, most customers still want to drive the vehicle before they buy it. So San Francisco Toyota now offers to bring the vehicle to the customer's home and give them up to an hour to test drive it on their own.
If they complete the deal (California recently allowed automotive purchase contracts to be signed electronically), the dealership will arrange an at-home delivery at the customer's convenience, such as parking the vehicle in their driveway and leaving the keys under their doormat — with an offer to walk them through the features via a FaceTime or Zoom session.
"Most of our customers jump for joy," says Mobley. "They get to try the vehicle without a salesperson looking over their shoulder. And they can complete the purchase without setting foot in the showroom."
Meanwhile, the role of salespeople is also changing. Tan says he's challenged his team to rethink how they can engage with their customers outside of the physical confines of the dealership. In response, some have begun using their smartphones to create shareable videos, such as point-of-view walk-arounds of new vehicles or tutorials on the benefits of Apple CarPlay and Android Auto. Others are stepping up their presence on social media channels.
The New Normal
Is all of the above a short-term response to a once-in-a-century crisis? National Automobile Dealers Association Chairman Rhett Ricart doesn't think so.
He told Car and Driver
recently that he expects dealerships with full e-commerce capability to skyrocket from 20 percent now to 80-90 percent by the end of the year.
Jack Hollis, group vice president and general manager of the Toyota Division, agrees.
"I envision an increase in online sales even after dealer showrooms reopen and can easily see digital retail transactions grow from 10 percent to a third of all sales," he says. "We've already been doing it and preparing for it with SmartPath. (The COVID-19 situation) has just accelerated it. What I think most of all coming out of this, is the consumer is going to have a lot more ability to be in control of the process."
Tim Bliss, general manager of TMNA Retail Transformation, says the SmartPath support team stands ready to help.
"Our message to Toyota's dealers: SmartPath is open for business," he says. "We'd planned to start rolling it out nationally on April 1, before all of this happened. Now? Continuing to deliver on that promise is more important than ever, for our dealers and our customers."
By Dan Miller